Well after researching for a few months I've finally started my first saltwater tank. I've found some good info on here, thanks folks keep it coming! I plan to have a pair of clown fish, some zoas, a couple corals, and a nice CUC.
Basically the Superbowl was the first day of my Nanocube 12 gallon deluxe. I am using Ocean Direct Caribbean live sand and my liverock also arrived Saturday before the Superbowl. I went with Drs. Foster & Smith Select Nano Live Rock
Good amount of coraline on the rock I will get some better photos once it starts to clear up a bit.
I am using RO water from my local health food store, along with Instant Ocean reef crystals and a 50 watt Marineland stealth heater. Coming this week sometime should be a Hydor Koralia Nano Mini Pump Powerhead 240gph. (I heard these are great for the corals)
Here are some photo's of what I got going on so far: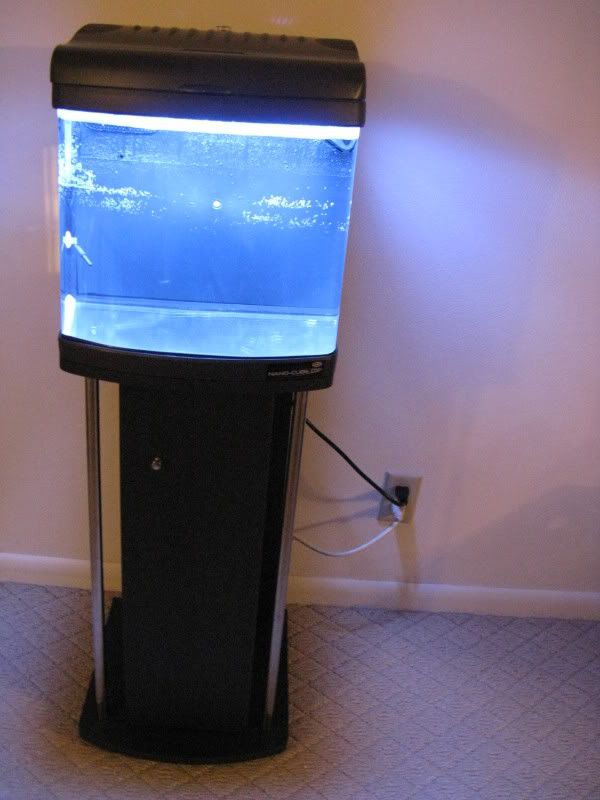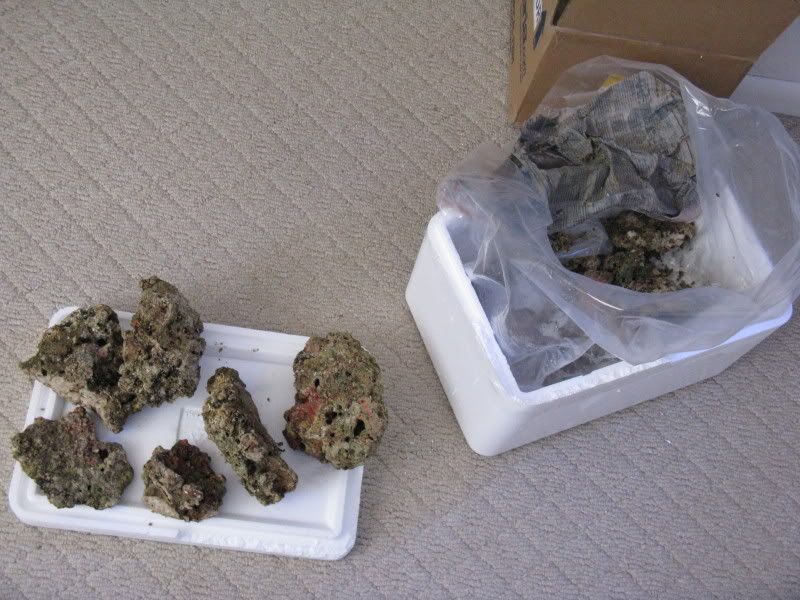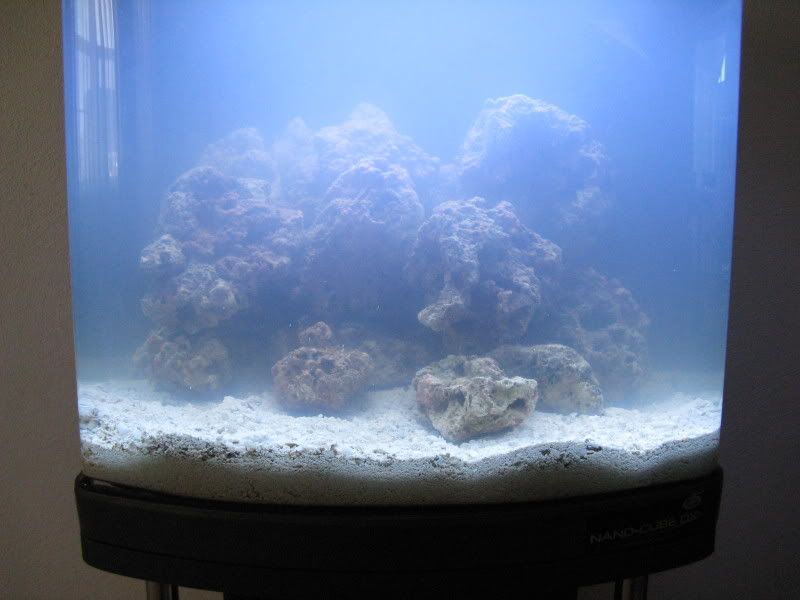 Well things seem to be going well so far now, no major visible changes in the tank yet, some coraline on the LR has color still.
I am going to do a tad bit more aquascaping when the adhesive arrives. So new pics will be up then.
Here is a summary of my tank parameters.. looks like the cycle is moving along fast
2/4/09 tank params:
SG- 1.026
Ph- 7.8
Ammonia- 6 ppm
Nitrate- 0
Nitrite- 0
2/8/09 tank params:
SG- 1.026
Ph- 7.8
Ca- 525
Ammonia- 6
Nitrate- 20
Nitrite- 2.0
2/11/09 tank params:
SG- 1.025
Ph- 7.8
Ammonia- 6
Nitrate- 200
Nitrite- 10
Alkalinity has seems to be consistently high at 300 ppm KH
Any recommendations and suggestions are appreciated
Thoughts on these parameters?