You asked for it folks so here it is...
ALL NEW MARS FRAG SWAP WEBSITE IS OFFICIALLY UP AND RUNNING!!!
http://www.marsfragswap.com/
The 10th Annual MARS FRAG SWAP will be Saturday, January 25, 2014 11-3 pm. It will be held at VFW post 7591, 301 Cottage Grove Rd, Madison, WI
A once-yearly opportunity for MARS members and the general public to buy/sell and trade corals, dry goods and marine fish. The swap will run from 11-3 pm
Please check back periodically for more details .
General Admission Entry Fee

-
$3 or free with a canned good and or non-perishable food item. All entry fee's and food donations will be donated to the Salvation Army. No charge for kids 12yrs of age or younger
General Door Prizes
Everyone who attends the MARS Frag Swap will be included in our door prize giveaways. (one ticket per paid entry or food donation) First 50 paid/donation entries will recieve a grab bag!! (one grab bag per household) While supplies last!!
Grand Prize Drawings
You can purchase tickets for $5 or 5 tickets for $20
MUST BE PRESENT TO WIN
Drawings will be announced throughout the day at specific times.
Confirmed Vendors:
-Zoanthids.com

-Fish Doctor

-KICKAZZ CORALS

-Alpha Aquaculture

-Reef Kingdom

-Frag Creations

-Eye Candy Coral

-Coral Compulsion

-Saltwater Specialty
-Dirks

-Best Fish

-Captain's Corals

-Limpit's Reef
-Coral Cuttings

-Beef's Reef

-Living Art

-Animart
-Big Kahuna Tropical Fish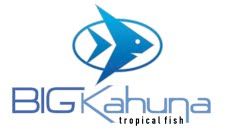 -Splash Corals

-Reef Deep Aquatics
-There will also be several hobbyist tables
Special Thanks to this years Raffle Sponsor's
General Door Prizes

Reeflo BlowHole BH1100 & BH1450

2 - 50lb boxes of Reef Rock. And 2 - 40lb boxes of sand

Coralife Circulation Pump 2- CP750, 2-CP1300, 2-CP2900

AquaVitro Reef Products 2-alpha, 2-balance, 2-calcification, 2-eight four, 2-fuel, 2-ions, 2-vibrance
2- Dual Light Digital Timer, 2- 20" Blue LED Strip Light w/transformer
12 LED kit
Advantage 2000, 8 Watt Unit, With Hanger Spout

Premium Aquatics Salinity Refractometer w/ATC

$25.00 Gift Certificate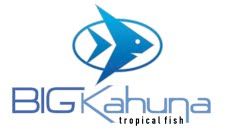 3 Circulation Pumps and 300 watt heater

NeoFlow 10,000 adjustable DC circulation pump, 200 watt Neotherm heater, and 72 1.5oz bags of marine pellets
$25.00 Gift Certificate
1oz Garlic Marine Flakes, 1.8oz Color Micro Pellet, 1.8oz Marine Micro Pellet, 4.5oz Shrimp Pellets, 4.5oz Sinking Garlic Marine Pellets, 4.2oz Sinking Super Color Pellets, 4.2oz Veggie Rounds
24'-36" Reef Capable LED light fixture w/timer, 48 Instant Ocean Herbivore Grazing Block 3/pk, 12- 16.9oz Instant Ocean Marine Stabilizer

2- Designer clownfish
One year supply of Limpits Reef Buffet (max 12 pkgs.)
AquaticLife RO Buddie 3-Stage Reverse Osmosis System

TBA
BOOK'S BOOK'S BOOK'S LOT'S OF VERY NICE BOOK'S!! 2-Reef Fishes Series: Angelfishes & Butterflyfish, 2-Aquarium Sharks & Rays, 1-Reef Life, 2-Reef Fishes Series: Basslets, Dottybacks & Hawkfishes, 1-Clownfishes in the Aquarium, 3-Invertabrates: A Quick Reference Guide, 2-Pocket Expert Guide to Marine Invertebrates, 5-Pocket Expert Guide to Marine Fishes

6-Epo Putty
GRAND PRIZE DRAWINGS

28 gallon Deep Blue Rimless RR Frag Tank w/plumbing kit
Vertex Omega 150 protein skimmer

25gal rimless Marineland tank, matching stand and top
AI Hydra LED

Barracuda 4 Stage 100gpd RODI Unit

Two Part Total Package with Dosers