So I decided to up grade to a larger tank cause my corals are over growing my current 58gal Oceanic tank. Funny thing is I down sized from a 90gal to a 58gal just to go back to a larger tank. So here it is, I have a special place in my heart for Oceanic tanks "RIP Oceanic" The tanks are built last, super heavy duty, super heavy unlike my 27gal Marineland Column tank which scratches if you look at it funny!!
I picked this 110 Oceanic up from Craigslist, drove all they way to Chicago to get it. Came with a solid oak stand and canopy black finish, and has duel over flows.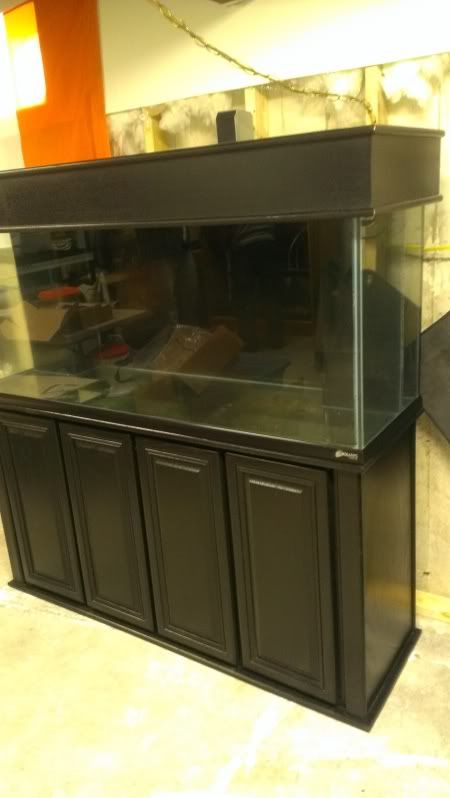 I originally I was going the LED route and was going to wait till I could afford them but who I'm I kidding I can't wait to set this thing up. So I picked up a ATI 60" 8x80W SunPower T5 from eco reef on MARS for a good price. They might be a little bit of over kill so I think I will run 6 out of the 8 bulbs.